Case Study: Leaving Biglaw to Build Her Empire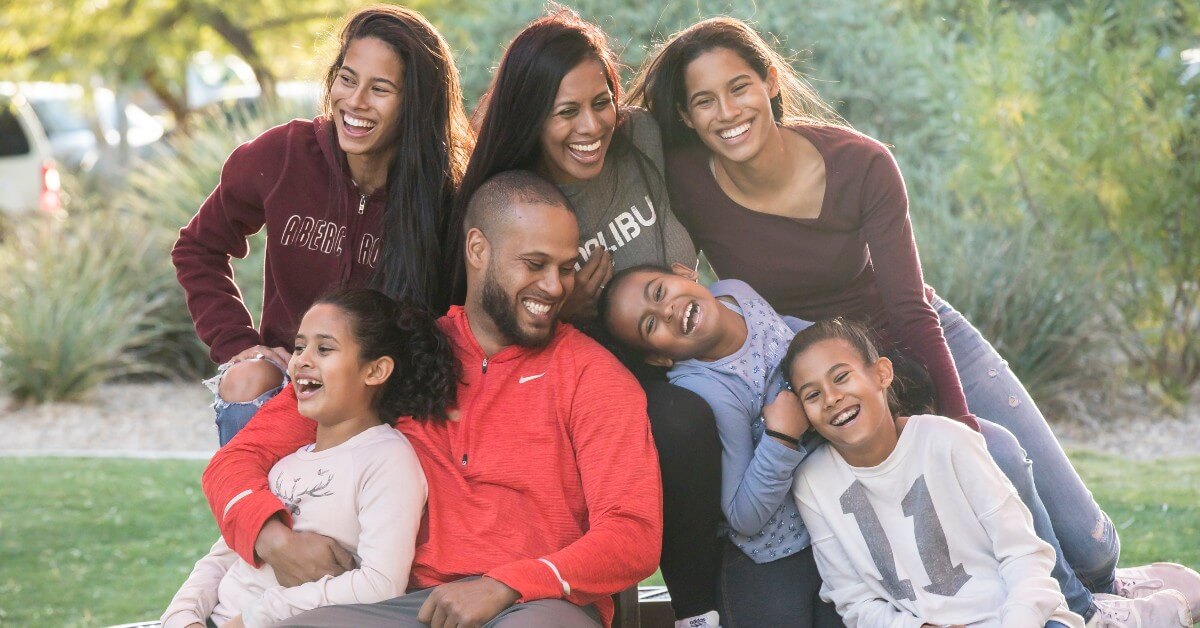 Today we are taking a closer look into the experience of Shane Jasmine Young, an accomplished lawyer who spent ten years in private practice before opening her firm.
Shane is a member of the State Bar of Nevada and is licensed to practice in the Nevada State Court, United States District Court for the District of Nevada, United States Court of Appeals for the Ninth Circuit, and United States Supreme Court.
Within the first six months of building her brand new law firm with NLBM, Shane increased her client engagement from 70% to 95%, increased her revenue by 25%, and was receiving an average fee of $4,500 for her services.
Update, May 2020: Getting through the last few weeks hasn't been easy, and the current circumstances required Shane to adapt and pivot her practice to serving clients virtually.

When we asked how that was going, Shane said: "I'm very grateful to be able to continue to educate our community, serve clients, keep our business on track, our team fully employed, and to hit the monthly goal."

We are so excited to share and celebrate that Shane had her best month yet, engaging 20 new clients at an average fee of $5,607 – and with this $100,000 month on the books, she's on track toward the $1M mark in her law practice.
Leaving Biglaw to Start a Solo Firm
After graduating Magna Cum Laude from Pepperdine University, Shane attended UNLV's Boyd School of Law and earned her law degree in 2004. Following law school, Shane worked in private practice for two prestigious national law firms. In doing so, she gained experience in many different areas of law, including transactional, regulatory, and litigation. Shane is also committed to serving her community, providing free legal services to those in need and representing minors through the Children's Attorney Project.
When Shane was in private practice, she was not enjoying her work, but felt tied to the career path she had chosen - and she didn't feel like her law degree and talents were being used in their highest capacity. Shane knew she had to strike out on her own and started Young Law Group.
"Ultimately, I realized that after being with the big firms and seeing how the traditional law firm is set up, even though they were great firms, I worked with awesome attorneys, they were super smart, great mentors, but I saw the limitations. I wanted to be able to do things differently, help people in the way I wanted to be of service, and set things up the way I felt was putting my law degree to it's the best use."
When she first launched Young Law Group, Shane was what we call "a door lawyer" dealing in personal injury, corporate and business law, but also handling family law, criminal law, employment, and immigration... in other words, taking nearly any case that came through the door.
Six months after opening her firm, Shane knew that she needed systems - and to focus her energy - if her new practice was going to thrive. Shane was already an outstanding lawyer, but she didn't yet know how to run her law firm to get the best results.

The Solution that Empowered Shane's Successful Solo Practice After She Cut Her Teeth in Biglaw
Shane then searched for the resources that would enable her to set up her firm in the best way possible to grow and expand, and that's when she found NLBM. The program resonated with her, and she liked the idea of providing legal services in a unique way.
Shane started with our Legal Life Planning Bootcamp in January of 2018, and two months later joined membership with NLBM. She then attended our in-person intensive that June, "C4", for advanced training in connection and communication skills for lawyers.
"I've been impressed with the sense of community and the level of support… NLBM has so many resources to help attorneys enjoy practice and building the type and level of law practice desired. One of the keys to success is to utilize the tools available."
After leaving Biglaw and implementing the guidance and resources from New Law Business Model into her new practice, Shane:
Adopted flat-fee billing, averaging $4,500 per plan
Increased her revenue by 25%
Has processes and structure in place that allow her to serve clients efficiently
Engages 95% of the people she meets with who need her services
Experiences greater satisfaction with her practice
Already inspired by Shane's story? Speak with a Law Business Advisor to find out how you can get these results, too!
In addition to growing her law practice, Shane was selected for the "40 Under 40" Award by In Business, named among the Legal Elite by Nevada Business Magazine, and featured in MyVegas magazine's 'Top 100 Lawyers of the Year.'
"I'm working with more clients that value my services. They appreciate the connection that we establish, the comprehensiveness, and the overall experience. I try to build relationships with clients so I can get to know them and best counsel them.

So there is a dual role for me, I am an attorney, and I am also a counselor at law. The counseling piece of it is really where other lawyers fail to provide service. It is not a one-and-done situation. It is a relationship that continues through life."
Shane also has the support of her family that helps make all of this possible...
When Shane married her high school sweetheart, Charles Young, she never could have imagined the life that was to come. By her side throughout college and law school, Charles is now her partner in business, too; they are working together to grow Young Law Group while raising their five daughters, two of whom just graduated high school this year.
Charles is the visionary behind Young Law Group, has stepped up as C.O.O., and now plays a massive part in the business's growth and success, working to ensure the law firm runs smoothly and taking the lead in marketing and outreach efforts.
Through building the law firm together, Shane and Charles are setting an outstanding example for their daughters, Caira, Shaira, Caylyn, Camryn, and Samara. The Young Girls all contribute to day-to-day operations and are witnessing firsthand what it takes to build a business from the ground up.
Since leaving Biglaw and finding the right support to build her practice, Shane has created a thriving law practice and she plans to keep growing.
"The way that I balance it is really with the support of my family and especially my husband as a partner - and we teach our kids that they need to contribute as well.

One of my greatest professional accomplishments would be having the success that we've had with our firm in such a short time, and being able to do it with my husband and my family... I have the freedom to build and focus on the things that make me happy."
Are you a lawyer who is inspired to make the most of your law degree and needs the support to build and grow?
New Law Business Model is here to support you. Book a free 45-minute call with a law business advisor and discover for yourself what's possible for your life and law practice when you serve families and business owners in a new way.