How A No-Nonsense Lawyer Built an Inspiring and Lucrative Practice with NLBM

Striking Out On Her Own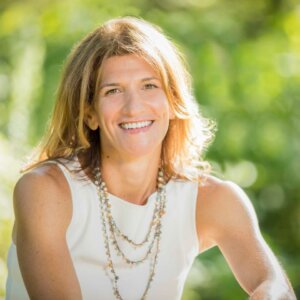 When Erica Endyke started her own practice back in 2018, she'd be the first to tell you that despite her training and hopeful aspirations, it wasn't exactly smooth sailing.
"I think I was just throwing spaghetti against the wall and seeing what stuck. It was really 'I don't know what to do!' I had always worked for another firm, this is my first time going out on my own. I was just trying this and that and needed some guidance."
Before starting her own practice, Erica had spent the majority of her time working for other firms and lawyers, mainly in the areas of real estate and estate planning. She had seen the potential that estate planning had, and the impact it had in other people's lives. But she also saw the shortcomings:
"I'm from Massachusetts and there's a lot of tax and estate law offices, and I found that when I was working with clients I saw what it did and that people were just not informed about it."
Erica believed that not only was estate planning a lucrative opportunity, it would also allow her to be involved with her community the way she had always wanted to be.
"I thought it would be a great area to go into and be able to educate, not just draft documents."
She decided to start her own practice mostly on determination, but with a clear sense of what she wanted to accomplish and the kind of practice she wanted to run.
Where she quickly found herself, like so many other lawyers, was stuck between a well-defined understanding of the practice she wanted to have, and the know-how to actually pull that off.
That tension felt nearly insurmountable. Until she found NLBM.

Having The Practice She Wanted, Her Way
Months into her new practice, Erica was facing a two-sided problem. She wasn't making the kind of money she wanted to be making, and her practice wasn't accommodating her family and schedule the way she'd hoped. She started looking for a solution.
"I was kind of just looking at local attorneys around here to see what they were doing and to get some ideas about my own business and I don't know if it was Google or what happened, but there's an attorney here, David Feakes, and he had gone through NLBM and he came up on a Google ad, you know estate planning and coaching, and when I went into it I saw that he had built his business based on that [NLBM] platform."
The realization that David had built his practice using the NLBM platform, along with her own frustrations and concerns about the state of her current practice, continued to propel Erica to be curious about the NLBM program.
It felt to Erica like there was more at stake than just a law practice or a business venture.
"One of the reasons why I started my own practice was to show my kids that they can do what they want. I wanted to be a role model to my kids."
This potent mix of entrepreneurial spirit, as well as wanting to model something important to her family, pushed Erica to really see how dysfunctional her current practice really was. She wanted to create something better for herself and to serve as an example but…
"I just wanted the guidance on how to do that. And I think just the initial [NLBM] webinars I watched and listening to other members, I realized it's a risk, obviously, but it's an investment that I think is worth it."
Like so many lawyers, Erica understood both the upside and downside of trying something new and stepping out on a limb. But the potential of working with a proven program that could actually deliver the results she wanted, quickly became the priority in her mind. She eventually reached a critical moment…
"I remember I was actually at a family vacation, we were skiing in Park City and I think I just had time to reflect. You know it wasn't a moment where I was at work or doing a million different things and I was like if I lose the money and it doesn't go anywhere, at least I tried and it's the direction I want to go in."
She did try it and officially joined NLBM in March of 2019.

NLBM Helps Erica Find the Right Staff and Goals
One of Erica's first road-bumps she hoped NLBM would help her solve was with client acquisition. A problem she admits wasn't really pressing when she first opened her practice.
"I'm lucky I'm from a close-knit community and I was pretty involved with the community before I opened up my practice. And when I opened up it was like 'Go see Erica, go see Erica.' So a lot of my initial business was word of mouth and I didn't do a ton of marketing it just came to me."
But as that word of mouth began to get more sparse, Erica struggled to find clients and qualify those clients before they came into her office. NLBM and her NLBM coach helped guide her to the right answer concerning that frustration – hiring a Client Service Director.
"Oh gosh, she's amazing. Like I love her to death and she has definitely what Ali (NLBM Founder and CEO Ali Katz) recommends you're looking for in a client service director and it's really someone who's your partner in growing the business – she is it. I mean she has a vested interest here she's constantly working and amazing. She is essentially in charge of making sure that all clients in the pipeline are properly being taken care of and that they're receiving the right communications. She's nurturing prospects."

Earning The Right Revenue For Her Life
Clients have become a barometer for the health of Erica's practice overall. She admits that when she started her practice and even after she had begun the NLBM program, she had a slightly skewed sense of what she needed.
"I had a sticky [note] on my computer and I'm like 'I need three to five clients a month.' And then I got that three to five and I'm like, 'but this isn't producing the revenue that I thought it would.'"
Like many lawyers in the NLBM program, Erica's targets for clients and revenue began to shift and grow as she realized just how much demand she was going to experience, as well as needing to pay for additional staff and resources. What Erica eventually found was that as her practice and client number grows, so does her revenue.
"In the beginning I had that sticky that said 3 to 5 clients. And then I changed my sticky to six to eight and it reached that. And then when I started to hire more, I was like okay 16. Last month I think I had 18 family wealth planning sessions. I'm working my butt off. I'm enjoying it though.
I think my first-year revenue was a little over a hundred thousand dollars. This year (2022) hopefully four hundred thousand."
It's a long way from the heavy guidance-needed starting point where Erica found herself initially, but there's still much growing and learning to do.

The Way Forward For Erica's Practice
Ultimately, for a no-nonsense lawyer like Erica, the NLBM program allowed her to find her footing and lean on a proven process to help guide her and her practice to a six-figure income.
She admits that it didn't come without sacrifice or effort, but the NLBM program allowed her the opportunity to be the kind of role model and parent she wanted to be, while also giving her the chance to participate in her community and be the lawyer she always wanted to be too.
"I'm reaching capacity and that's great."
Can you say the same about your law practice and life?
Interested in learning more about the NLBM program and how you can become a member, tapping into the incredible training and resources we offer?