Become Your Community's Greatest Resource by Mastering Relational Lawyering
Tis the season to talk about money!
It's the time of year when families get together to catch up and celebrate. For many people, this season brings a mix of joy and stress. That's why the media, morning shows, and magazines are giving out heavy helpings of advice on how to survive the family holidays with minimum conflict.
One of the most widely circulated bits of advice about keeping the peace this holiday season is to avoid taboo topics around the dinner table. For most families, death and money are near the top of the "taboo topics" list. Both topics are highly emotional, and having discussions around these issues requires us to be vulnerable, so most people understandably want to avoid them.
But as a lawyer, you're in a unique position to step up as a leader in your family and your greater community and help people open the very important discussions we all need to be having about money, life, and legacy and not just over the holidays all year round.
That's why I'm going to share with you how you can use your law degree to do the meaningful and much needed work of helping families (including yours) take control of their lives and legacies in this shifting economy.
Leading these conversations and having them go well and make a positive impact requires a special set of skills, and today I will break down what those skills are and how you can get them.
Why we need to be talking about money, life and legacy now
The economy is shifting and things are more uncertain than ever. Having the courage and skill to have these conversations before it's too late could make the difference between family members living their best lives now and thriving for many generations vs. being the victim of external economic circumstances and passing on generations of money trauma.
For families that have the proper guidance, the times we're in now are an opportunity to take control of their lives and legacies and become the creators of their own economies. But no one can do that if their head is in the sand. That's why it's vital that families have a trusted advisor to guide them through challenging money conversations and help them make the important financial and legal decisions necessary to ensure the best life for themselves and their loved ones.
I know firsthand how having meaningful money discussions can heal family relationships. When I healed my relationship with money and invited my mother, sister, and stepmom on the journey with me, the loving bond between us deepened, and we were all empowered to create our best lives knowing that we were supported and provided for by our collective family resources.
That journey all started with a conversation, and that conversation was not easy. As a lawyer, you have an opportunity to help facilitate these conversations for families so that they can heal their generational money trauma, create the lives that they want now, and lay the foundation for future generations to have even better lives. This creates a great opportunity and an important responsibility for lawyers. You have a chance to change lives but being this type of relational lawyer is not for everyone.
If you want to be a relational lawyer, that's your community's greatest resource, you have to be willing to show up fully, lean in and get comfortable being uncomfortable. If you're willing to do what it takes to be this type of leader in your community, the rewards are great. Your clients will not only be happy to pay you premium fees, they will shower you with gratitude and appreciation. Many of our member lawyers receive very thoughtful gifts from clients that they've helped walk through these discussions about money, life and legacy.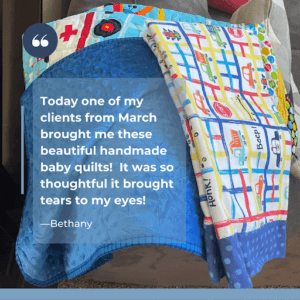 It's very important and much needed work, and if you're one of the lawyers that feels called to it, I want to give you all the tools and support you need to be able to lead these discussions well and help the families you care about take control of their lives and legacies.
Here are the pillars you need in place if you want to be an effective relational lawyer that makes a positive impact by educating and advising their community on money, life and legacy.
1. Conscious Communication Skills
Law school taught you how to be a good lawyer by analyzing the law. But most lawyers weren't taught the conscious communication skills that are necessary for really connecting with clients and making a positive impact on their lives. Lawyers are trained to interrogate, stay objective, identify issues, and then problem-solve those issues—this is the antithesis of connection.
We teach lawyers how to do law differently. Communication and connection is at the center of being the type of relational lawyer that clients trust and are eager to work with. That's why we created our C4 training: Creating Connection through Conscious Communication. In this multi-day life changing training, we teach you to connect and communicate in a way that will transform your business and personal relationships for a lifetime.
Here is how one of our facilitators, Allison explains the impact this training has on lawyers.
"What the program focuses on are communication skills, relational intelligence, and how to create a sense of connection with somebody else as well as a connection with one's self. This is critical especially in a practice area like Estate Planning where the differentiator is whether the client wants to work with a lawyer."
Conscious Communication skills are the skill set that separates the lawyers who have the power to get hired and change lives and those who don't. It's a learnable skill set, and we are happy to teach you.
2. Coaching and Mentorship
Conscious communication and relational lawyer skills aren't something that you just learn in a classroom, take an exam, and forget about—adopting these skills is a way of being. Embodying these skills and making them a part of who you are as a lawyer requires a mindset shift. Even if you learn and practice the skills regularly when you're building your own business and putting yourself out there in your community, mindset hurdles and tricky situations are bound to come up—it happens to all of us. That's why we provide our lawyers with skilled coaches and mentors to help them navigate whatever life as a relational lawyer, and business owner throws at them and come out better on the other side.
Your coach will help you see and overcome blind spots, break through limiting beliefs and conquer your fears. Take PFL Allen Christie, for example. In June this year, Allen was really struggling in his practice and almost quit. He said that the main thing holding him back was the fear of hosting and speaking at live events.
But his coach helped him work through this mindset struggle and his first event was a smashing success. 50 people attended, he was booked out with prospects for 2 months, and he engaged every person who walked into his office.
Since then, Allen's revenue has doubled, and he's held additional events with similar results.
That is just one example of the power of good coaching.
Mentorship is important too. Here at NLBM, our lawyer mentors are lawyers that have walked the path before you and succeeded. They can light the path ahead of you with advice and support because they have been there before and overcome some of the same obstacles you may face on your journey. You can learn more about the support our mentors offer here.
3. A Supportive Community
We not only give our member lawyers access to training, coaching, and membership, we have a warm and supportive member community that goes out of their way to uplift each other daily in our private group. When you are on the journey of transforming your life, business, and community, it helps to connect with people who are on the same journey. Connecting with your peers on the same path helps you to reinforce the new skills you're learning, stay inspired, and feel supported when things get challenging. Our community is here to celebrate you when you reach your goals and uplift you when you face obstacles. When you have a community of peers that uplifts and empowers you, it's easier to show up fully and lean into the work you do with families and business owners around money, life, and legacy.
Here are the many areas where having conscious communication skills, coaching & mentorship, and a supportive community will help you:
Healing your family money trauma and helping other families do the same

Setting your family up to thrive in any economy for many generations and helping clients in your community do it too.

Leading Family Wealth Planning Sessions that make clients want to hire you

Connecting during virtual meetings

Conducting effective webinars, presentations, and community workshops

Following up with prospects in a way that builds connection and doesn't feel salesy

Developing and deepening relationships with referral partners

Leading your team to do their best work
And more.
Now you know what it takes to step up and lead these much needed conversations about money, life and legacy at home and in your community. The demand for well trained relational lawyers is growing, and it is changing society for the better. You have the opportunity to be a part of it by becoming a Personal Family Lawyer®.
If you're ready to find out more about what your personal path to becoming a Personal Family Lawyer would look like, book a call with an LBA. They will help you discover if our program is right for you and if you're the right fit for our community of trusted lawyers.